Below, I have some cool gifs that I have found while searching the net. Feel free to steal anything you want. The URL for gifs and jpgs *on this page* is http://members.tripod.com/~CloudyStar/coolgifs/filename.gif. Remember to replace "filename.gif" with the name of any gif or jpg you would like.


scream.gif






24car.jpg-Jeff Gordon's racecar

adidas1.gif-Adidas "3 stripes" logo

adidasplate.gif-Adidas "3 stripes" logo on a metal plate

awareness.gif-Put this on your homepage or e-mail to show support for AIDS awareness.

budweisersign.gif-Neon Budweiser sign

falling.jpgBackground-looks really cool.

flyingsmiley.jpg-Smiley face with wings..don't ask. LoL

greenline.gif
hyperline.gif-Blue separator line in desparate need of prozac. Heehee

K2Boards.gif-K2 Snowboards Logo

scooby1.gif-Gif of the whole Scooby-Doo gang.:-)

scooby2.gif-Another Scooby-Doo Gif

scream.gif-Used on this page.

snowboard1.gif-Snowboarder

spinspinsuga.gif-A hand scratching on a DJ Turntable...very cool.

Talksoupbowl.gif-The Talk Soup logo.

whoacool.gif-A very, very big file-but a cool one if you can find the right font color to go over it.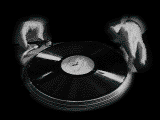 Click Here to E-Mail Me